Our Staff
Dedicated to quality of care.
Since 1989, our speech-language pathologists and learning specialists have helped children through young adults with speech, language, learning, social and communication difficulties.
Our experienced Speech-Language Pathologists hold master's degrees, are nationally certified by the American Speech-Language-Hearing Association, and hold an Arizona License. Our Speech Pathology Assistants hold an Arizona License and additionally have been through the PSLS Training Program. Special education teachers and reading specialists are also credentialed in their area of expertise. Our staff continually stays ahead of the latest treatment advances by participating in national teaching and training conferences. As PSLS Team Members, these individuals possess outstanding clinical skills and provide developmentally appropriate services in a child-friendly manner.
Our experienced and friendly administrative staff is here to help with our client's needs. The PSLS office handles insurance, initial scheduling of therapy, billing, answering questions, and a myriad of other tasks. They also provide great support for our therapists by handling cancellations, rescheduling, and other issues that come up. They always have our families' best interests at heart, because they are the heart of PSLS!
Jenna Turner, M.Ed., MS, CCC-SLP
Owner/Executive Director
Jenna is the owner and executive director at Pediatric Speech and Language Specialists. Jenna has worked with individuals with exceptional needs since 2006. She received both her Bachelor's degree in elementary and special education and her Master's degree in Special Education with an endorsement in Assistive Technology from Northern Arizona University. She was a special education teacher for several years before returning to the University of Arizona for her Master's degree in Speech-Language Pathology. She is certified by the American Speech Language Hearing Association and is licensed by the Arizona State Board of Examiners in Speech-Language Pathology.
Anita Werner, M.S., CCC-SLP
Founder/Director Emeritus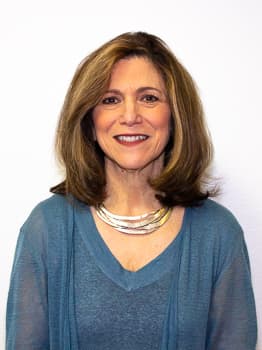 As of January 1, 2023, I have retired from Pediatric Speech and Language Specialists (PSLS). My vision was always to offer our families a broad spectrum of services highlighted by excellence in service, quality of care and the most effective therapy available anywhere. It has been an immensely rewarding experience to help Pediatric Speech and Language Specialists grow into one of the most respected practices of speech pathology in our community and beyond. I have been honored that you have allowed me to share in the care of your children. I will always cherish all those successful years we had together.
I am grateful to be able to leave PSLS in great hands! Jenna Turner, M.Ed. MS, CCC-SLP, is now the Executive Director and Owner of PSLS. Jenna is an extremely knowledgeable, compassionate therapist, who joined PSLS in 2014 and has been working closely with me over the past 8+ years. Jenna is supported by a dedicated PSLS team of highly qualified professionals, experts in their field, who will carefully evaluate, plan and put into action an individualized treatment program designed to meet your child's specific communication and learning needs. I know the PSLS team will continue to provide extraordinary treatment for your children in the same manner and form as I have for the past 40+ years!